conscious artistic management of creative identities
arun ghosh
Arun Ghosh is also an established musical director and composer for theatre, dance, performance, film and radio.
His first work was Storm by Lemn Sissay (Contact Theatre, 2002) and he has since worked on over 100 major productions.
Current Project - Canticle of the Sun, an Arun Ghosh Original Composition, touring 2022.
Most recent theatre work - Composer and Sound Designer for The Bone Sparrow, a Pilot Theatre production, Spring 2022.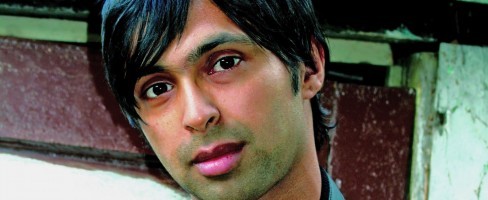 In spring 2014, Ghosh wrote Spitalfields Suite, an original programme symphony inspired by Spitalfields' history of immigration and industry. Using classical, jazz and folk styles, Ghosh wove together migrant community experiences, from the Huguenots through to Jewish, Irish and Bangladeshi settlers, to create a bittersweet tapestry of sounds and stories. Commissioned by Spitalfields Music, Spitalfields Suite had its world premiere in June 2014 as part of the Spitalfields Music Summer Festival.

In March 2010, Ghosh wrote a new score for Lotte Reiniger's 1926 feature-length silhouette animation "The Adventures of Prince Achmed" with its premiere performance taking place at the Albany, London.

Since then, this unique Cine-Concert has been presented at the Purcell Room, Southbank, at Manchester's Bridgewater Hall and with the support of the British Council, was performed with local Berber, jazz and classical musicians in Casablanca, Morocco in 2012. Later that year, the show returned home to the Albany as part of their 30th Anniversity celebrations, featuring Moroccan band, Inouraz, as special guests.

Ghosh was commissioned by Manchester Mega Mela to write an original IndoJazz chamber work"A South Asian Suite", which received its premiere in July 2010.
The London premiere performance of this piece took place at the Southbank in April 2011 and the work has featured as part of the Hindu-Christian Forum Launch, Dartington Tagore Festival and Corsham Pound Arts Festival.

"A South Asian Suite" was subsequently recorded and released as a limited edition album in Autumn 2013.
Other theatre compositions include "The London Eye Mystery" (Unicorn Theatre, London), "Tell Tales" (Purcell Room, Southbank), "Antigone", "The Tempest" and "Volpone" (Royal Exchange, Manchester), "Indian Ink" (Salisbury Playhouse) and "And Did Those Feet..." (Bolton Octagon).

He has also worked extensively with Cardboard Citizens and also Oily Cart, co-composing music with Max Reinhardt for "Something in the Air" which premiered at the Manchester International Festival in 2009 and revived for a tour in April 2010.

Radio work includes "Bora Bistrah" (Radio 3) and "The Healing Pool" (Radio 4). Television/short film work includes "Rappin' at the Royal" (Channel 4), "Dream Factory" (BBC) and "One More Bridge (ACTV).

Arun has performed and composed for classical Indian dancers (with Kadam and Chaturangan dance companies) including "Sacred Move", "The Art of Travel" and "Fading Contact". For these works, he used a fusion of classical dance traditions with jazz and R'n'B sounds.

Other significant compositions include "Saptarishi", a multimedia dance and animation piece for Liverpool Planetarium and "Life, Light and Colour" - music to accompany a South Asian art exhibition.
culture archiving managing opportunities creating infrastructure